APARTMENTS IN AGIA EFIMIA KEFALONIA
Natassa Apartments is a complex of eight modern and comfortable apartments with sea view located in a privileged spot in the picturesque harbor of Agia Efimia. It is convenient and easy to walk into the village for shopping and dining, while maintaining enough distance to give you the peace and quiet you need to relax on your holiday.
The majestic views of the surroundings will ease your mind and make your stay truly unforgettable. Wake up early to enjoy amazing sunrises and come back to relax with unique full moon nights. The property is only within a 100 meters from the beach where you can enjoy the blue green waters of the Ionian Sea and 5 min walk to the center of Agia Efimia offering all amenities.
Fully equipped self-catering apartments & studios ideal for couples, families & group of friends who want to spend an enjoyable and carefree holiday in a charming setting.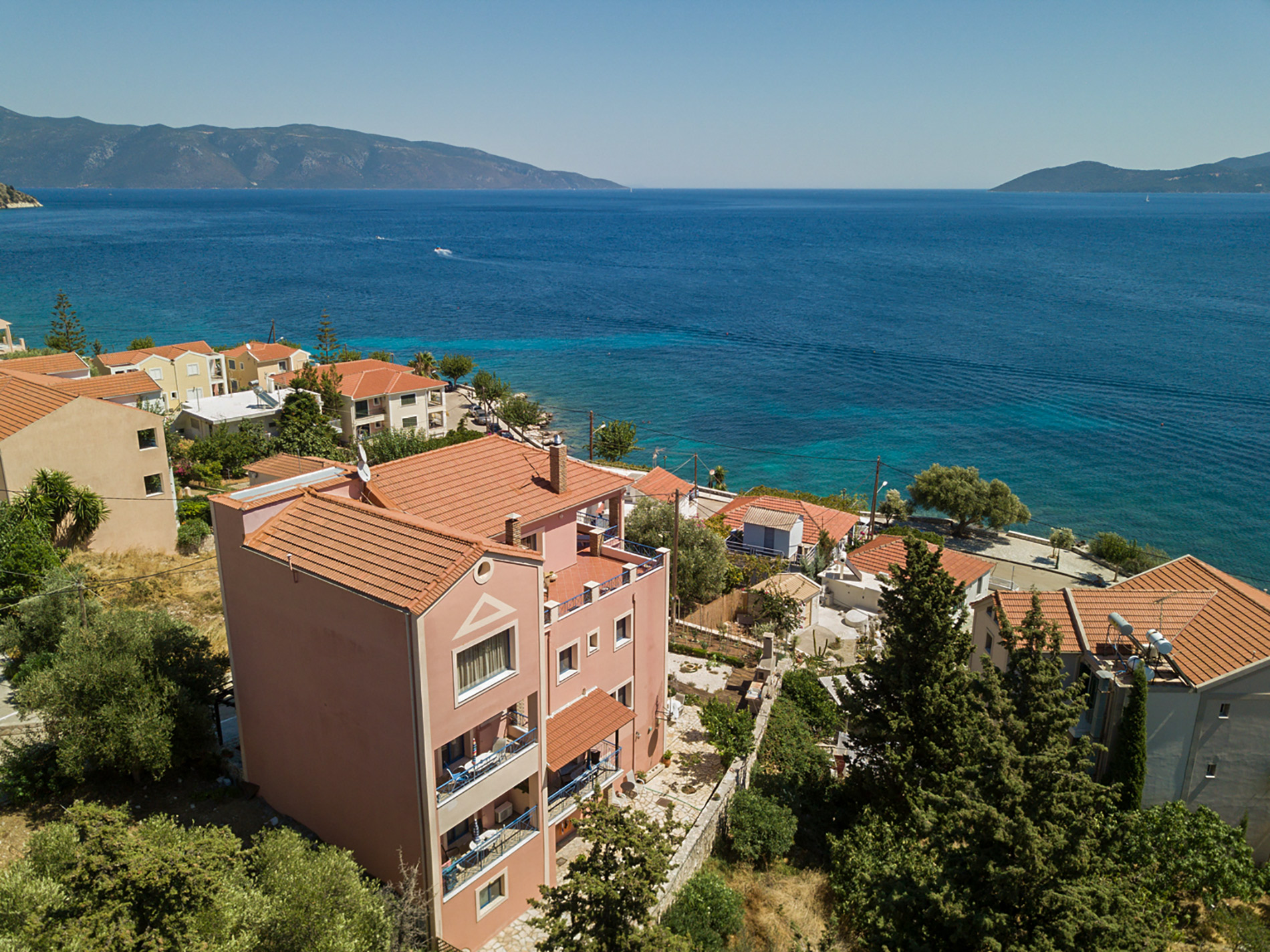 Centrally located, just a short stroll to the beach, restaurants, shops and nightlife of Agia Efimia. A very convenient base for exploring the rest of the island.
Enjoy picturesque views over the Ionian Sea and watch an amazing sunrise from your private balcony.
Clean and immaculate accommodation with all facilities. A great place to host your stay in our beautiful island.